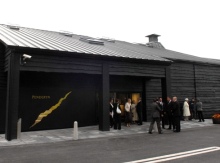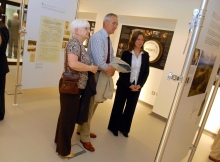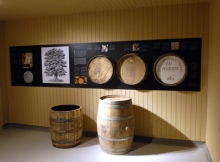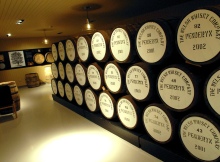 Penderyn Distillery
Penderyn
Cardiff
United Kingdom
CF44 0SX
Tel: 01685 813300
Fax: 01685 813301
Your Search
Additional Features
Open for visitors
Special Offers
Register on-line for free entry for two people, into our Distillery Visitor Centre.
Description
Penderyn Distillery is the only distillery in Wales and one of the smallest in the world. One of the few remaining independent distilleries, Penderyn takes its name from the old Welsh village in which it is located and nestles in the foothills of the ancient Brecon Beacons mountain range.
The Brecon Beacons National Park is an area of outstanding natural beauty famed for its breathtaking scenery, open moorland, clear rivers and tumultuous waterfalls.
Here we produce just one cask per day of the finest malted barley spirit, which, when matured, is recognised worldwide as one of the finest malt whiskies. The majority of our spirit goes into cask for ageing in our cellars. Minute quantities are diverted to craft our other award-winning products.
In our new Visitor Centre you can:
• See an exhibition of the history of whisky making in Wales including the last genuine Welsh Whisky from Frongoch, near Bala N.Wales
• View the distillation process at Penderyn that was designed by Dr David Faraday, a descendant of famous physicist Sir Michael Faraday
• Have an opportunity to understand the use of water and wood in making whisky
• View of the bottling line and bottling process
• Relax in the tasting room and sample the spirits
• Visit our retail shop for purchase of Penderyn Spirits and merchandise.